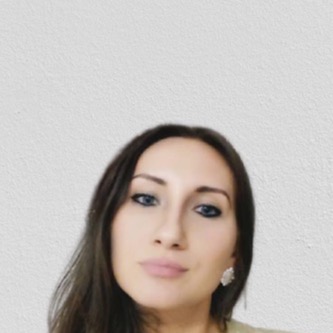 Despre Danna Florica:
Trade marketing specialist / Brand specialist
Experiență
Over 10 years experience in marketing, communication,graphic design,social media, promotional campaigns, event planning.
Flexible and able multitask can work within fast-moving environment, while also driving toward clarity, and solutions demonstrated resourcefulness in setting priorities and guiding investment in people and systems.
Educație
Implement activities defined in quarterly marketing plan with the help of central/local Product Managers.
Provides support to the product managers for executing vendors marketing budget.
Events planning and organization according to the received requirements by the allocated brands.
Constant monitoring of market changes and market analysis to identify new growth opportunities for allocated brands; Preparation and presentation of monthly / quarterly reports / analysis of evolution of assigned brands;
Prepare with the rest of the team the production of marketing material and literature, such as web content, brochures and press
releases.
Organise or be part of a team for events, exhibitions and seminars, making bookings and overseeing the guest list.
Upload material to websites, social media pages, online libraries and marketing department databases.
Design and place advertisements.
Communicate with graphic and website designers.
Attend trade shows and exhibitions.
Negotiate with the vendors to acquire additional incentive/promotion funds.
Monitoring ongoing campaign spending against the budget,
keeping accurate records and highlighting where variances occur. Producing an accurate summary of total costs at the end of a marketing campaign.
Undertaking detailed ongoing analysis of marketing campaigns to ensure targets are met.
Attend trainings and achieve relevant certifications.
Essential role in delivering high quality and creative work in line with overall targets.
       Florica Daniela
EDUCATION
2012-2014 Master -Marketing and Business Communication 2008-2011 University of Economic Studies-Marketing 2005-2008 National High School I.L Caragiale
EXPERIENCE
Logicom Distribution
Trade Marketing Specialist May 2021- Present
 
SKILLS/ INDUSTRY KNOWLEDGE
Campaign Analytics Marketing strategy Competitive Analysis Marketing Research Social Media Marketing Process Improvement Public Relation.
SOFTWARE
Adobe Photoshop Adobe Acrobat DC
Corel Draw
Search Engine Optimization(SEO) Search Engine Marketing (SEM)
Google Ads Google Analytics SAP
   EDENRED
SENIOR MARKETING SPECIALIST
2017- 2021
Developing and running communication campaigns for large retailers: Mega Image, Cora, Kaufland.
Launch & re-launch of products.
Preparing the campaigns evaluation reports and analyze the results. Accountable for defining the campaigns meeting the KPI and running the analysis and post evaluation feedback.
Monitoring the competition, collaborate with product& sales team to update the company marketing strategy based on market needs competitive situation and company targets.
Developing creative sales tools, including presentation trend reports and product data sheets.
Tracks cost efficiency(ROI).
Writing and editing high-quality content and image under deadline pressure:Facebook, Linkedin, website, brochures, flyers. Harmonization of brand values by following the brand book ensuring consistency and unity of communication .
ALLEVO
MARKETING &PUBLIC RELATIONS SPECIALIST
2014-2017
Proactively generating ways to advance the company's brand industry trade publications,digital media, speaking opportunities conference participation (Swift, Business Forum Romania,IBM, FintechStage) and other forms of advertising.
Content writing:Linkedin,Facebook, website.
Working closely with all product development departaments
to create marketing materials, for sales presentations and client meetings.
Creating graphic materials and content: flyers,brochures, website Communicating with financial magazines to build relationships
and optimize press coverage:Ziarul Financiar, Business Magazin, Piata Financiara
LÓREAL
MARKETING COMMUNICATION ASSISTANT
2011-2014
Promoting products and company image in pharma industry Helpnet, Sensiblu.
Developing ideas for creative marketing campaigns.
Gathering and analyse information on customer needs and preferences as well as demographics and buying habits with the goal of identifying potential markets for sales.
Collecting data on market competitors, including prices, product sales and sales campaigns, as well as marketing and distribution methods Creating texts and concepts for newsletter,banners
Profesioniștii care concurează cu Danna
Profesioniști din același sector Marketing / Publicitate / Relații publice ca și Danna Florica
Profesioniști din diferite sectoare în vecinătatea Cotroceni, Municipiul Bucureşti
Locuri de muncă în apropiere de Cotroceni, Municipiul Bucureşti
---

TIENDA

Bucharest, România

Full time

Căutăm un specialist în marketing care să ne ajute să creștem business-ul nostru din domeniul comercializării produselor cosmeticeCerințe esențiale: · [] Candidatul are o experiență de minimum 5 ani î ...

---

Sophia România

Bucharest, România

Full time

Specialist Social Media, Locatie Bucuresti, program full-office, · Căutăm un specialist în rețele sociale talentat și creativ care să se alăture echipei noastre dinamice de marketing. În calitate de ...

---

ACCACE OUTSOURCING

Bucharest, România

Full time

Esti o persoana organizata care abordeaza sarcinile in maniera structurata, iar administrarea de personal este domeniul pe care iti doresti sa il stapanesti ca un profesionist? · Atunci chiar tu ai p ...